Welcome to this week's AfterFacts It was a double-match week at Yankee Stadium.
In summary, Wednesday night's against Toronto FC went like this: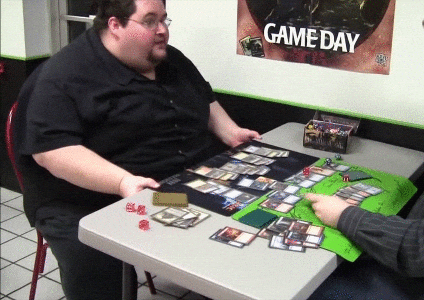 And then Saturday's match against Chicago Fire went a little like this: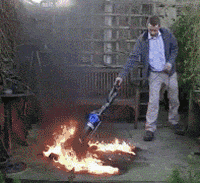 Four points out of a possible six against the top two teams not only in the East, but in the league? Not bad at all!
Let's talk the midweek game first, get the negatives out of the way.
1. NYCFC drop points again after conceding a fifth goal in the first 15 minutes of a match, one in each of five matches. The record across those matches is 2W-1D-2L (7 points out of 15).
2. City also cannot deal with late goals. The team conceded a third goal in the last 15 minutes in as many matches. Their record during that stretch is: 0W-2D-1L (2 points out of 9). As Inez from Cyberchase would say, "This is not good. This is not good at all." (That's that real throwback…that is if you know about it…or am I the only one?)
3. The Blues remain unbeaten against The Reds (well, Toronto "Reds") in regular season play: two wins and four draws. In these six matches, City outscore Toronto by 13-9. That is a total of 22 goals in six matches for these two clubs. That should make these match-ups with Toronto exciting for neutrals.
4. Two of MLS' shortest players were on the field at the same time on Wednesday…
A pair of ?s… #NYCFC pic.twitter.com/tioyWpFGpe

— New York City FC (@NYCFC) July 21, 2017
…okay, I stretched for that one. But I'm not wrong. NYCFC's Maxi Moralez is 5'3″, and TFC's Sebastian Giovinco is 5'4″ (dang it! he's taller…). However, they are not the shortest players in MLS. (And I got both of them in FIFA Ultimate Team, and I'm proud of that! Seba's in-form card is sick!)
5. The come from behind win-streak is over. It only lasted three matches (Philadelphia, Seattle, and Minnesota).
Alright, enough about this. On to Saturday's Chicago match.
6. This match could be considered a mini-"throwback" to July 7, 2010, when David Villa with Spain played against Bastian Schweinsteiger and Germany in a 0-1 victory in the 2010 World Cup Semifinal in Durban, South Africa. Spain went on to win the Cup that year against the Netherlands. Schweinsteiger had to wait only until the next World Cup to get his.
7. As stated in the broadcast, Villa scored the club's 150th MLS goal. The man just can't stop making history!
8. The 151st goal was scored by Frederic Brillant, who now sits at a goal differential of 0 (sorry, let's not talk about that…why did I bring that up?).
9. Now, yes, City has 151 goals since the start of 2015. But so do the Red Bulls, unfortunately, and surprisingly since their season has not been great. But it's the Hudson River Rivals that lead the league in goals scored since 2015.
10. It took a while, but the first red card of the season for NYCFC goes to Yangel Herrera. Definitely questionable, but I expect Patrick Vieira to still have a little chat with Herrera about keeping a cool head when sitting on a yellow card. Nothing too serious, though.
11. The Blues' record against the Fire improves to 3W-2D-1L. Also, City are undefeated against Chicago since Vieira took over last year (3W-1D-0L).
Good week for City. Could have, would have, should have been six, but four is next best. Can't argue with that. Next week, City faces the number one in the league, Toronto FC, at BMO Field.