Wow, okay. This one's a lot to unpack. So much history was made Sunday night against Red Bulls at Yankee Stadium. And this set of AfterFacts will hopefully mention most of it. Apologies in advance for any random outbursts…I will try and contain myself until the end…
1. We'll start with the obvious: it's first derby series win for NYCFC! And there is still one match left to play. In other words: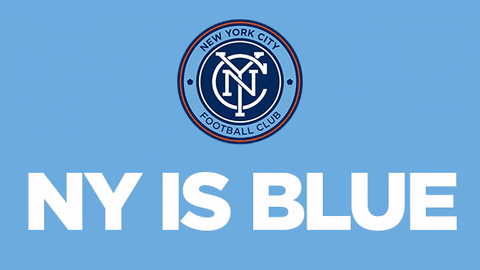 Sorry, that's an outburst…
2. City score three on Red Bulls for the first time. Still a bit to match their record, but let's not talk about that. Let's keep this happy.
3. Frederic Brillant registers his first assist for NYCFC. (So what if it was a throw-in? It still counts!)
3. The second ever penalty awarded in the Hudson River Derby (HRD), and it goes City's way.
The historic #HudsonRiverDerby moment. David Villa, El Guaje? No, El Rey is what you are! (My HS Spanish is coming back!!!) ?➡️?3️⃣⚽️ #NYCFC pic.twitter.com/82lRrjex01

— Roddy Russell Jr. (@rrusselljr93) August 7, 2017
4. That penalty was converted by David Villa, who possibly could have had four or five on the night. But the penalty was enough to give him his first hat trick in MLS. And according to my Twitter friend Mónica (Hola!), it's his first club hat trick since his days at Valencia (confirmed by FS1; in 2008, Villa scored a hat trick for Valencia against Levante.)
El primer hat trick que marca con club desde el Valencia

— Mónica. (@Moni7_) August 6, 2017
5. That hat trick is the first registered in the HRD.
6. Villa's hat trick was scored in a similar sequence, for lack of a better word, as Frank Lampard's last year. One goal in the first half away from the bleachers, and a goal and penalty in the second in front of the bleachers.
7. The red card count goes to 3-1, Red Bulls. They must like red stuff…
8. Speaking of red cards, the goal tally for the HRD after any red card is 1-1. Back in 2015, in the first ever HRD, the first red card was given to Matt Miazga after a second yellow in the 36th minute. Red Bulls scored soon after the start of second half, but Patrick Mullins pulled one back. That was City's first goal against the Red Bulls. However, the match ended 2-1, the closest loss to the Red Bulls.
9. The goal tally goes to 20-10 in favour of Red Bulls. Still a bit behind on that.
10. But not to worry! NYC improves to 3W-0D-5L in the all time MLS regular season series. (Still, no draws…)
11. Also, with Patrick Vieira as manager, NYC's regular season record against The Bulls is at 3W-0D-2L. Wow!
12. Coming back from trailing has been a frequent story for NYCFC this year, but never in the HRD series. But Sunday, City responded after losing the lead and trailing. This is the first match City saw an equalizing goal against Red Bull.
13. The Blues crack 40 points and join the other two red teams, Toronto and Chicago, in the 40s. City reached 40 points three matches later than this point last year, and finished at only 37 in 2015.
14. City still holds its undefeated streak after losses. The record is now 10W-4D-0L. Reminder that this record dates back to April 2016.
15. This win was extremely close. City's two other wins were by a margin of two goals, but this match was won by one.
16. This one's personal. I've been to three HRD fixtures, all at Yankee Stadium, one each year. I went to the 1-3 loss in 2015, the first HRD at Yankee Stadium. And I went to the 0-7 match last year. But, this year was different. I finally saw NYCFC defeat Red Bulls in Yankee Stadium live in the stadium and not on TV. (And I had my cable box record the match as well!)
And now, breathe! Red Bulls made this a difficult match. This would be a game to use as an example of intense football. But bragging rights have been won this year, regardless of the result in the next HRD. (Who cares about the US Open Cup match, really?)
Next up LA Galaxy. Can City get a streak going?
I still can't believe I almost decided not to travel from NoVA to see the match last night. Thank you @NYCFC for making it worthwhile! ? pic.twitter.com/cpAfTdomL1

— Roddy Russell Jr. (@rrusselljr93) August 7, 2017