The question was asked on Twitter (paraphrased): "would you rather win one game 0-7 and take six points out of nine in the season series, or take seven points out of nine but no rampage win?" The answer should be obvious. It isn't a sweep, but it's the next best thing. A draw in the final chapter along with the previous two wins see New York City FC keep it clean, going undefeated in the 2017 Hudson River Derby Series. Some positives and negatives to take away from this match. Let's take a look.
1. NYCFC has failed to score a first half goal in five of their last six matches. Not good.
2. David Villa still has yet to score in Red Bull Arena.
3. City has scored first in each meeting against the Red Bulls in the regular season.
4. Yangel Herrera was suspended for this match, the only time out of the three meetings City had a player suspended (other times were due to injury).
5. Back to that "four-straight" again. This is the sixth time in City history that the Blues sustain a four-match undefeated streak.
6. The derby record-low three yellow cards made up one-fifth of the yellow cards given in this year's series. That makes six in the other two.
7. Even though City outscored Red Bull 6-3 this season, the goal tally for the first three years is still in favor of Red Bull, 21-11. City has a lot of catching up to do, but this season was a huge upward trend. If The Blues can keep more clean sheets (currently ties at two apiece), the gap will close.
And that ends the series! Now, will these clubs meet in the playoffs? We'll just have to wait and see. But for now, it's international break. (Feels like we were just on one just last week…okay, well, it was more like a month and a half ago, but still…) After the break, it is Sporting Kansas City and Portland Timbers at home. One last thing: I know I did this last time, but it can't hurt to say it again…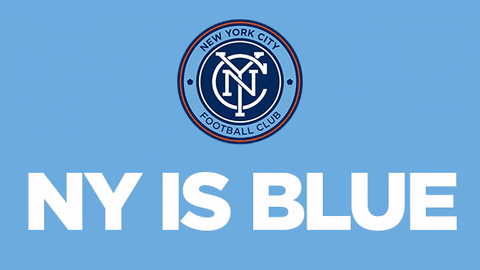 City has a CURRENT Spanish national team player, fam! That is insane!