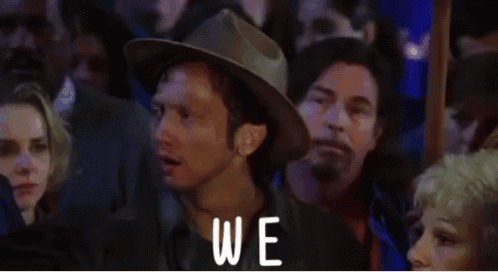 Yep…that guy's right. New York City FC goes to BMO Field with a depleted squad and pays for it, getting stomped 4-0 by Toronto FC. This is going to be a painful AfterFacts list. But like taking bad-tasting medicine, we have to talk about it.
1. 20 straight matches with at least one goal for NYCFC. That streak ended with this match. The last time City was kept at nil was on match day 1, away to Orlando.
2. City tasted defeat to Toronto for the first time in regular season play. Also, including the playoffs, The Blues are six straight matches without a win against The Reds.
3. NYC's goal differential took a massive hit, back down into the single digits at +9, since NYCvSEA. What's interesting here is that City is at the same goal differential now and is preparing to face the Red Bulls, who also was the opponent after the Seattle Sounders match.
4. With this one result alone, the average goals against per match went up from 1.29 to 1.41.
5. This result also tied the 5-1 loss to Los Angeles Galaxy in 2015 for the worst away defeat. But the LA match in 2015 still holds the record for most goals conceded in an away match.
6. Remember the stat I mentioned last time City played Toronto (point number 3 here)? Well, that has changed. 26 goals between these two split half-and-half, 13-13. And just as a reminder, look at fact number one on this list: the first loss against The Reds. Ian Joy said that this will never get taken off his list: "defend better".
Moving on…
I may or may not be going to Sunday's match. Most likely will be, though. I'll try to find my way into the supporters' sections, and I'd love to meet some fans. Hopefully, this will be the first time I see City defeat the Red Bulls in person. The last two times I went…actually let's not talk about that.
Could have been first…