Prologue
Hi, I'm Jon, and I'm a recovering stadium-aholic. Stadium renderings are my drug, fueled by cryptic tweets and pages upon pages of message board posts. It's now been over one month since the exciting news of a possible soccer specific stadium for New York City FC at Harlem River Yards . During those weeks I've gone through the highs and lows that come along with stadium news. I even personally went through the 5 stages of grief. And through those days of darkness I was born anew as a recovering stadium-aholic. Here's my story:
Stage 1 – Denial
When leaked images came out on Twitter back on April 13th from the now defunct handle @bronx_blues, the NYCFC Forums exploded with anticipation.
I see a rendering and I get excited #NYCFCStadiumNow
Credit: @bronx_blues (ig) pic.twitter.com/LV7LEiToGj

— 5 Boroughs 1 Stadium (@NYCFCStadiumNow) April 13, 2018
We all discussed ad nauseam how big the stadium would be, when an announcement would be made, and where David Villa's golden statue would stand. Fans, including myself, were downright giddy. It was finally happening! I kept telling myself that we, as NYCFC fans, have been here before and that the news was too good to be true. Back in October of 2017 a rendering of a possible NYCFC stadium surfaced on Twitter straddling Newtown Creek, south of Long Island City, only to be shot down by various media reports.
For several days we scrutinized the rendering. It was out of proportion! It wouldn't fit the size of the site! It would never work! It's too good to be true! We'd been here before and had faced disappointment. Then four days later, on April 17th, the website New York Yimby released documents about the Harlem River Yards site. There was a treasure trove of information released included detailed drawings of the stadium, how a NYCFC soccer specific stadium would impact the surrounding community, and a schedule for construction. It seemed too good to be true, and my need for stadium news got the best of me. I was hooked! The next week or so I was on the stadium high. It was like a rush to me. We had been waiting for this moment and it was finally going to happen.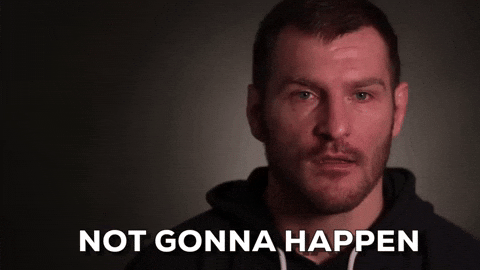 Stage 2 – Anger
Then came the inevitable crash that NYCFC fans are used to. One week after the Yimby release we got word from Jon Patricof, President of NYCFC, that the site was not active. We knew that New York's Empire State Development Corporation had been seeking requests for expressions of interest, or RFEI,  on the Harlem River Yard site based on a September 2017 article in the New York Times. The RFEI is a predecessor to the request for proposal, or RFP, the final stage in selection process for developing a site.
The comments from Patricof, given to reporters at the opening of the new Etihad City Football Academy, was like that moment when a girl says she likes you, just not in that way. Fans were aware that NYCFC put together a lukewarm attempt at a stadium at Belmont, but the Harlem River Yard site looked like the real deal. I admit that I was angry. I jumped onto the forums and told everyone that I was going to drop my season tickets if an announcement wasn't made by the end of the season. I questioned NYCFC's desire to get a stadium of their own, thinking that they found Yankee Stadium to be a suitable place to play. Basically, I threw a tantrum like a 3 year old with his iPad taken away.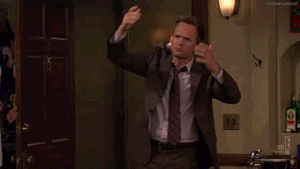 Stage 3 – Bargaining
The frustration and anger finally led me to the third stage in the grieving process, bargaining. This period of time was lost in a maze of "if onlys" and "what ifs." If only NYCFC could use the financial power of CFG to give the state an offer they couldn't refuse! What if the Yankees just get tired of having NYCFC as a tenant and forces them to find another location? That might put pressure on the team to finally step up and put a serious effort into finding a location for our future stadium. Maybe the information got released because the RFP is about to be announced. If we get an approval soon we only have to stay at Yankee Stadium for another 3-4 years before we move into our own stadium. I could do that I said to myself. The weeks passed and the stadium news dried up.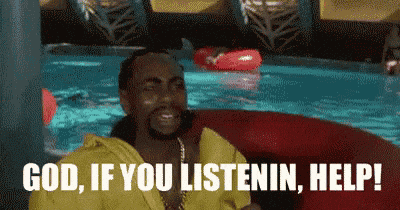 Stage 4 – Depression
I sat on my smartphone checking Twitter for anything Harlem River Yards related. The lyrics of Simon and Garfunkel's Sound of Silence played in my head. "Hello darkness my old friend…." Depression set in. I wasn't angry with the lack of news or the non-answers from Patricof. I was just sad. Sad for fans that have been waiting 5 years for a stadium of their own, and sad for David Villa who played for some of the greatest teams in Europe, only to come here, succeed, and play his final years on a baseball stadium pitch. I felt hopeless that anything would truly happen, and I thought about how old my own children would be by the time a stadium would be finally built. A dark cloud hung over me and I even unplugged from NYCFC online universe for the most part. It was time to take a step back and think about all that had happened over the last few weeks.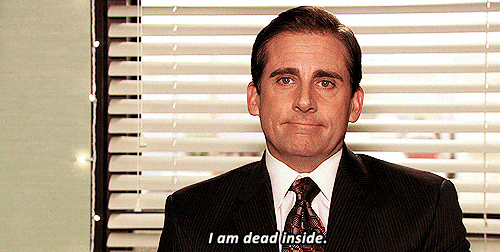 Stage 5 – Acceptance
May 21st is officially the first day of my sobriety. I finally realized that all my anger and all my disappointment about not having a stadium was a complete waste of time. The joy I get from watching the team, even from my seats at Yankee Stadium, far outweigh the disappointment of not having a stadium of our own. Like the saying goes, the grass is always greener on someone else's pitch. However, I now recognize that not everyone's pitch is as "green" as our own.
I started thinking about all the good things about Yankee Stadium. It's easy to get to from most places in the city and the surrounding metro area. A new stadium in Willets Point or Long Island City would be a longer and more expensive trip for me. Prices are relatively inexpensive for season tickets compared to other New York sports teams. I only pay $26 a seat, and I think we all know tickets in a new stadium will probably cost a lot more. I actually like the view from my seats and probably would sit in similar seats in a new stadium. We complain about the food and drinks but they're really not that bad. When you compare what we have to what is served at Red Bull Arena, I'd argue that our concessions are better and our lines are shorter. Fans of other teams make fun of our postage-size field but NYCFC has learned to use it as an advantage. Furthermore, we play on real grass while some MLS teams in brand new stadiums play on turf.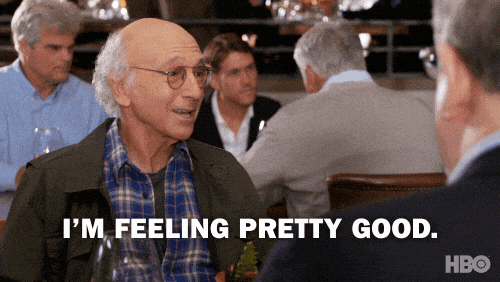 Epilogue
Hi, I'm Jon. It's been 6 days since my most recent, and officially last, stadium rant. Instead of focusing on what we don't have I'm focusing on what we do have. We have an organization that brings in great players. We have an organization that makes fans feel like they're part of the team. We have an organization that has learned from their mistakes and are always trying to improve. I'm really looking forward to the next home game at Yankee Stadium, sitting in my seats, and cheering on the Boys in Blue. When the next Tweet or leaked image of a future stadium hits the internet, and I'm sure it will at some point, I'll take a peek at it and dream of our future home. But for now, I'm comfortable staying at Yankee Stadium. I know when that soccer specific stadium is finally built, and it will be built eventually, it will be the best in all of MLS.